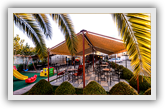 Come alone or bring your family with you, stay here for a night or for weeks, stay here while on business trip or at some kind of conference - either way our hotel is the best possible variant.
Feel free to contact us anytime in case you have any questions or concerns. We're always glad to see you in our hotels.
---


Hotel "Argenti" is the first private hotel build in Shkodra area since 1995 where you can find commode ambient and a quality service. At this hotel you will find relax and the tranquility you are looking for your holidays. The hotel has garden bar, bar restaurant fitness, sauna, exchange, conference room, event rooms, free parking, free wireless, etc...

It's the biggest tourist complex with a hotes chain,distributed on Shkoder,Velipoje & Bushat.Within all its capacity it welcomes with a great pleasure a great number of clients who can taste the various services it offers.
Address: Lugucesme, 4001 Shkodër, Albania
Phone: +355 22 243 909




Address:
Phone: +355 22 243 909

---
We are located at Lugucesme, Shkodër, Albania.
Tel. 

+355 22 243 909